Bent u op zoek naar prachtige woonaccessoires om jouw huis een nieuwe uitstraling te geven? Bij Tuincentrum Hardenberg, gelegen in het hart van Hardenberg en in de buurt van Coevorden, Slagharen, Ommen en Vroomshoop, vindt je een uitgebreide collectie woondecoraties om uw interieur te verfraaien.
Bij Tuincentrum Hardenberg laten we uw huis stralen met onze prachtige woonaccessoires. Creëer een sfeer die bij uw persoonlijkheid past en maak van uw huis een warm en gezellig thuis. Onze woonaccessoires zijn zorgvuldig geselecteerd om aan al uw interieur behoeften te voldoen.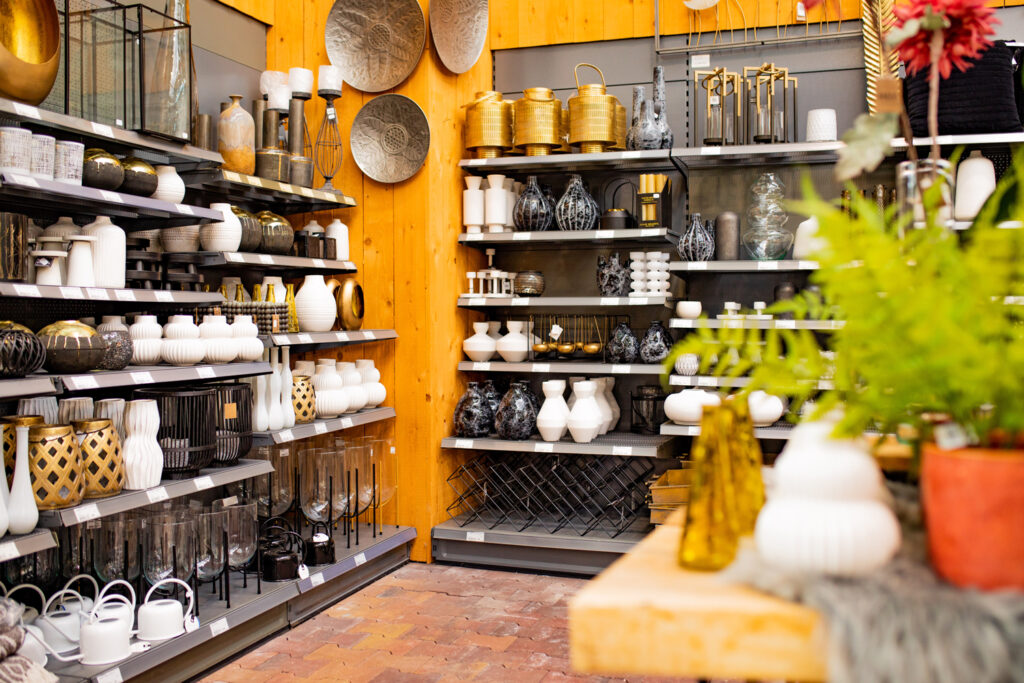 Op onze afdeling voor woonaccessoires vindt u alles wat u nodig heeft om uw huis te voorzien van die perfecte finishing touch. Of u nu op zoek bent naar stijlvolle vazen, elegante kaarsenstandaards, unieke wanddecoratie of zachte kussens, wij hebben voor elk interieur de juiste woonaccessoires. Kom langs en ontdekt het voor u zelf, bij Tuincentrum Hardenberg vindt u altijd iets dat perfect bij uw smaak past.
Onze deskundige medewerkers staan voor je klaar om je te adviseren en te inspireren bij het kiezen van de perfecte woonaccessoires die jouw huis echt tot een thuis maken. Bezoek ons vandaag nog en ontdek de nieuwste trends en tijdloze klassiekers in woondecoratie. Kom langs in Hardenberg en laat je interieur stralen!